Xi reviews troops
建军90周年大阅兵全程视频
PresidentXiJinpingreviewedthecountry'sarmedforcesyesterdaymorning,aspartofthecommemorationstomarkthe90thfoundinganniversaryofthePeople'sLiberationArmy(PLA).
ItisthefirsttimeXi,alsogeneralsecretary of the Communist Party of China (CPC) Central Committee and chairman of the Central Military Commission, has overseen such a large military parade in the field.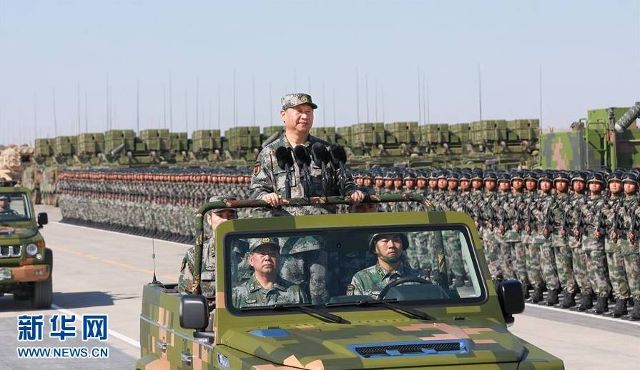 Xi inspects the military parade. Xinhua
Xi was greeted by Han Weiguo, commander-in-chief of the parade and commander of the Central Theater Command.
"Comrade chairman, the troops are ready. Please review," Han said.
"Proceed!" Xi replied.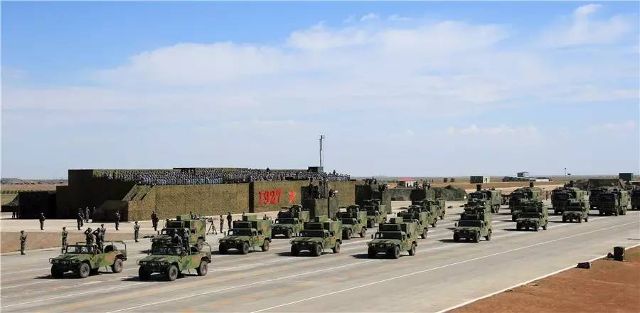 Electronic reconnaissance vehicles are reviewed during a military parade at Zhurihe training base in North China's Inner Mongolia autonomous region, July 30, 2017. [Photo/Xinhua]
Clad in a camouflage military suit, Xi stood in an open-roof jeep that drove slowly past troop formations to a backdrop of military music.
The officers and soldiers stood to attention along the length of an airstrip at Zhurihe military training base in North China's Inner Mongolia Autonomous Region, flanked by sandy prairies that stretched to mountains on the skyline.