来自北美的冬季拍卖会
倒数3天就是期待已久的冬季拍卖会,把握时机寻找失落美洲的宝物
3moredaysuntilourWinterSales Auction. Seize your chance, hunt for the treasures that was lost then found.
7)Gilt bronze seated 'Water-Moon' Guanyin, Yuan-Ming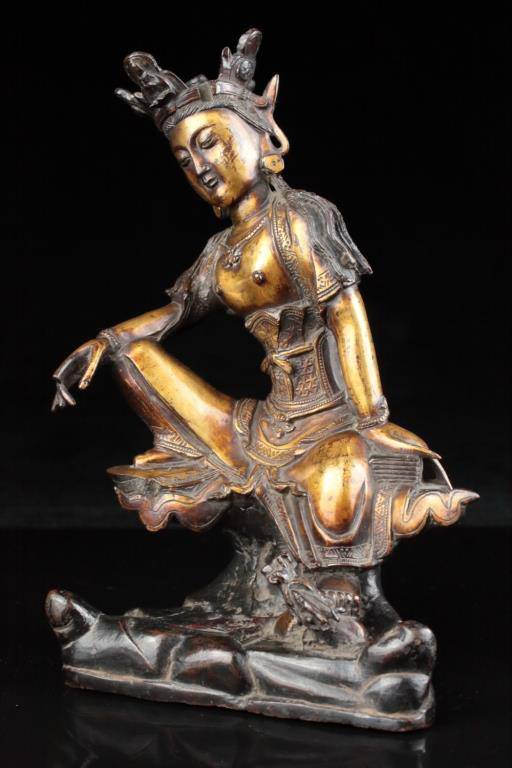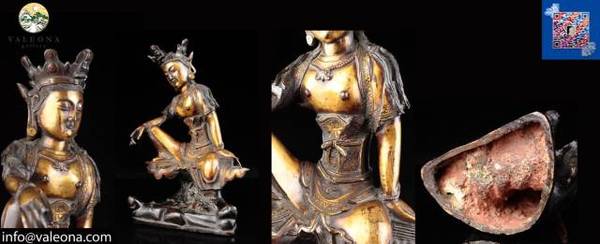 Lot 7: http://en.51bidlive.com/Item/536984
迷幻镜花水月,慈美的除难观音
水月观音为三十三观音的化身之一,早期只能在敦煌壁画中找到。传说在古姑苏(今苏州)因战火,数十万百姓被杀变成冤魂,观音心生慈悲化作美丽妇人下凡作善四十九天。后来众人悟到妇人就是观音菩萨的化身,上前拜道之际却已消失在月亮的水中月影。
明朝以前,观音的化身都描绘为男性,而此作品正是制于当代,正是观音还是男性的时代。
此作品以青铜製作,鑑赏价值甚高,其纹饰工艺更反映代年的时代兴衰。但这艺术品最着眼的部份莫过于观音脚下的麒麟,寓意吉祥和慈爱。
A rare parcel gilt bronze seated figure of 'Water-Moon' Guanyin, Late Yuan/ Early Ming 13th-14th Century. The bodhisattva shown seated in rajalilasana with left leg pendent and resting on a recumbent Qilin, the right arm extended resting on the right knee, the face finely cast with a contemplative expression that embodies both male and female characteristics, the hair in long knotted plaits falling onto the shoulders and adorned with a crown, the figure seated on an ungilded integral rocky base.
141)Rare shadow agate Snuff Bottle, Qing Dynasty